Windows and Doors in Chagrin Falls, OH
Superior Windows and Doors in Chagrin Falls, OH
Add curb appeal to your Chagrin Falls, OH home with new windows and doors today! We carry all the best replacement products and brands. Call us for a free quote.
Boost Home Value with Middlefield Windows & Doors
Are you looking for new, high-quality, energy-efficient windows and doors in Chagrin Falls, OH? You are on the right page.
Our superior windows and doors can boost your curb appeal, provide better insulation, and guarantee comfort for the entire family.
Since the beginning, the mission of Middlefield Windows & Doors has been to improve home quality with first-rate products installed by professionals. From modern design to high energy-efficiency, our windows and doors can help you build the home you've always wanted.
Whether you are installing new windows and doors or replacing your old ones, the quality of our work is unmatched. With over 60 years of industry experience, you can depend on our remodeling and installation experts for professional consultation and service. If you are ready for home improvement and replacement, give us a call, and we'll discuss the details.
In the meantime, check our customer reviews to see why we are the top choice for local families and their remodeling projects.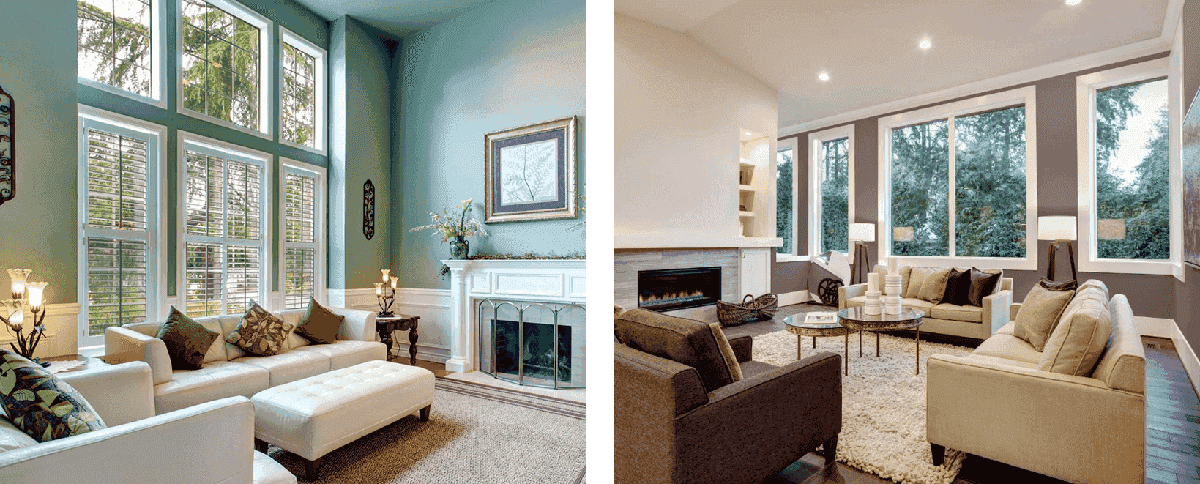 Explore Our Window Options in Chagrin Falls, OH
Windows are an essential feature of every home. They serve to keep dust, wind, and outside temperatures from disrupting the comfort of your home.
Like most homeowners from Chagrin Falls, OH, you want the perfect windows that fit your home's style. With decades of experience under our belt, our remodelers have the right skills and tools to help you select and install the perfect windows for your home. With our window installation team, you will be enjoying new, energy-efficient windows in the shortest time possible.
No matter your budget, Middlefield Windows & Doors can accommodate your needs. You can count on us for:
● Double-Hung Windows
● Sliding Windows
● Bay & Bow Windows
● Awning Windows
● Picture Windows
● Garden Windows
If you are into traditional design and appearance, the double-hung windows are an excellent choice. They are easy to operate and maintain and are available in different sizes and colors to suit multiple needs.
The sliding windows are perfect for homeowners who are into modern designs and appearance. They are easy to open and close and allow more natural light to flow into your home.
The bay and bow windows add dimension to your interior and offer a large viewing area in any room of your home. The awning windows are perfect for the kitchen sink or any other open area in your house.
Picture and garden windows can accommodate almost all needs, styles, and desires, adding visual intrigue to your property.
All of our windows add property value and boost the overall beautify of any home.
Contact us today to discuss your project in detail.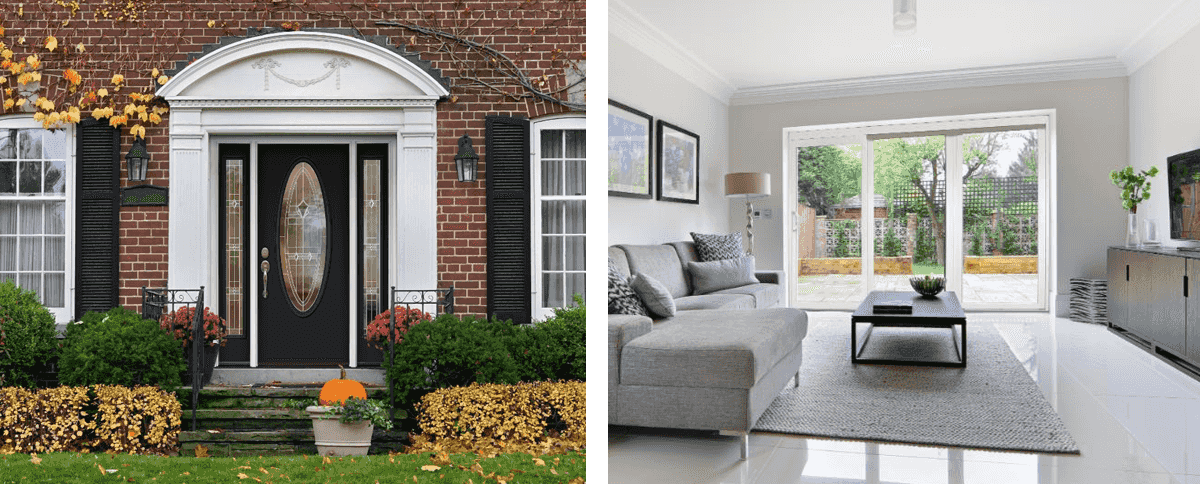 Extended Selection of Exterior Doors in Chagrin Falls, OH
Our door installation team in Chagrin Falls, OH is ready to offer the home boost you've dreamed of. With several available options – entry doors, storm doors, patio doors, glass doors, and glazed finishes at a price you will love – Middlefield Windows & Doors has the right product for you.
Our team of experts has experience with exterior doors of every dimension, material, and style, and our extensive knowledge makes it easy to get any project done on time and within the budget. The local Chagrin Falls homeowners trust us because we never compromise quality and performance. Whether you want to replace one or all of your entry doors, you can count on our professional and efficient services.
Replacing exterior doors come with numerous benefits, some of which include:
● Increased property value
● Custom design per your needs and style
● Maximum energy-efficiency
● Increased security
● Long-lasting results
As a certified installer and dealer of ProVia exterior doors, we can promise the highest beauty, durability, energy-efficiency, and security standards in the industry. ProVia is committed to designing doors "The Professional Way" by incorporating the finest quality without sacrificing your comfort. All doors deliver impressive energy-efficiency and come with ComfortTech Warm Edge Glazing that enhances thermal performance.
Your home is one of your most vital investments, and remodeling projects need to be handled by the best Middlefield Windows & Doors experts who will do the job right, with unrivaled professionalism. We are eager to go over your project and hear your ideas. Call us at (216) 264-8315 today to discuss windows and doors in Chagrin Falls, OH, and we'll provide you with a free estimate.
Have a Question? Contact Us!
If you're looking for a free, no-obligation estimate, please use this form below.
TRUSTED PROFESSIONALS. UNBEATABLE PRICES.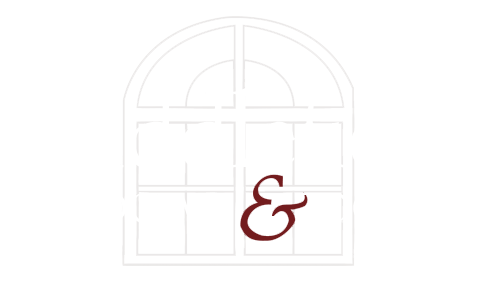 Middlefield Windows and Doors is a ProVia Certified Installer and Dealer. We have been serving the residents of Northeast Ohio Since 1959.
Address
8001 Sweet Valley Dr.
Suite 9
Valley View, OH 44125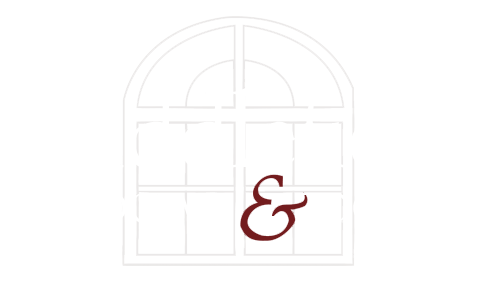 Middlefield Windows and Doors is a ProVia Certified Installer and Dealer. We've been serving the residents of N.E. Ohio Since 1959.
Address
8001 Sweet Valley Dr., Ste 9
Valley View, OH 44125